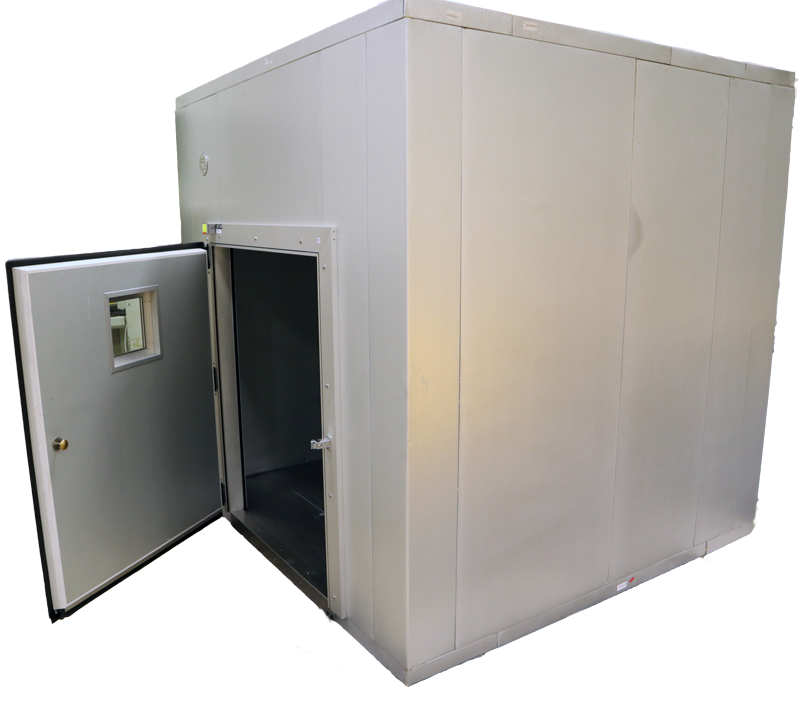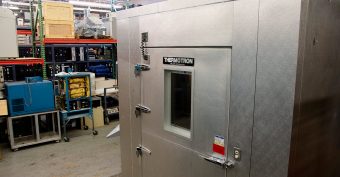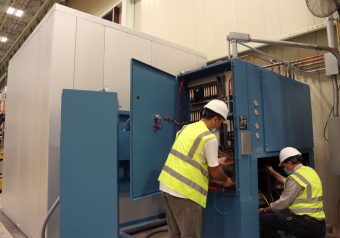 Get the Best Prices on Thermotron Walk-in Environmental Chambers
Alltest provides premium-refurbished Thermotron chambers for all industry applications.
Accurate environmental test chambers are a necessity for industries such as semiconductor, flat panel display, and solar cell manufacturing. Alltest can design and install a walk-in test chamber for your facility, customized to your specific needs.
wide variety of sizes

outfitted with digital temperature and humidity control system

additional configurations available
We pride ourselves on being able to provide you with cost-effective solutions that meet your environmental challenges while saving you valuable time and money.
MODELS & SPECIFICATIONS
OPTIONS
MODELS & SPECIFICATIONS
WP-286 Panel Walk-In Chamber
Starting at $67,950.00
(also see Alltest ACW-286)
286 ft³
8,100 L
Single Stage: -34°C to 85°C
Cascade: -68°C to 85°C
WP-323 Panel Walk-In Chamber
Starting at $69,950.00
(also see Alltest ACW-323)
323 ft³
9,147 L
Single Stage: -34°C to 85°C
Cascade: -68°C to 85°C
WP-364 Panel Walk-In Chamber
Starting at $69,950.00
(also see Alltest ACW-364)
364 ft³
10,308 L
Single Stage: -34°C to 85°C
Cascade: -68°C to 85°C
WP-410 Panel Walk-In Chamber
Starting at $72,500.00
(also see Alltest ACW-410)
410 ft³
11,611 L
Single Stage: -34°C to 85°C
Cascade: -68°C to 85°C
WP-499 Panel Walk-In Chamber
Starting at $72,500.00
(also see Alltest ACW-499)
499 ft³
14,132 L
Single Stage: -34°C to 85°C
Cascade: -68°C to 85°C
WP-563 Panel Walk-In Chamber
Starting at $72,500.00
(also see Alltest ACW-563)
563 ft³
15,944 L
Single Stage: -34°C to 85°C
Cascade: -68°C to 85°C
WP-605 Panel Walk-In Chamber
Starting at $74,950.00
(also see Alltest ACW-605)
605 ft³
17,134 L
Single Stage: -34°C to 85°C
Cascade: -68°C to 85°C
WP-683 Panel Walk-In Chamber
Starting at $74,950.00
(also see Alltest ACW-683)
683 ft³
19,343 L
Single Stage: -34°C to 85°C
Cascade: -68°C to 85°C
WP-769 Panel Walk-In Chamber
Starting at $77,500.00
(also see Alltest ACW-769)
769 ft³
21,778 L
Single Stage: -34°C to 85°C
Cascade: -68°C to 85°C
WP-867 Panel Walk-In Chamber
Starting at $77,500.00
(also see Alltest ACW-867)
867 ft³
24,553 L
Single Stage: -34°C to 85°C
Cascade: -68°C to 85°C
WP-904 Panel Walk-In Chamber
Starting at $79,500.00
(also see Alltest ACW-904)
904 ft³
25,601 L
Single Stage: -34°C to 85°C
Cascade: -68°C to 85°C
WP-1020 Panel Walk-In Chamber
Starting at $84,950.00
(also see Alltest ACW-1020)
1,020 ft³
28,886 L
Single Stage: -34°C to 85°C
Cascade: -68°C to 85°C
WP-1097 Panel Walk-In Chamber
Starting at $84,950.00
(also see Alltest ACW-1097)
1,097 ft³
31,067 L
Single Stage: -34°C to 85°C
Cascade: -68°C to 85°C
WP-1237 Panel Walk-In Chamber
Starting at $92,500.00
(also see Alltest ACW-1237)
1,237 ft³
35,032 L
Single Stage: -34°C to 85°C
Cascade: -68°C to 85°C
WP-1261 Panel Walk-In Chamber
Starting at $92,500.00
(also see Alltest ACW-1261)
1,261 ft³
35,712 L
Single Stage: -34°C to 85°C
Cascade: -68°C to 85°C
WP-1422 Panel Walk-In Chamber
Starting at $99,500.00
(also see Alltest ACW-1422)
1,422 ft³
40,271 L
Single Stage: -34°C to 85°C
Cascade: -68°C to 85°C
OPTIONS
Notes
Chamber specifications reflect the workspace prior to plenum interface. Some of the interior workspace will be used by the conditioning module plenum.
This is a list of common sizes for environmental rooms and many other custom sizes are available.
Larger units are available. Contact an Alltest sales representative for more information.
Walk-In Chamber specifications are subject to change without notice
Request a Refurbished Thermotron Chamber Quote